Glory to Jesus Christ!
We are the Easter people and hallelujah is our song!
Pope St. John Paul II
Listen to the Annunciation Choir: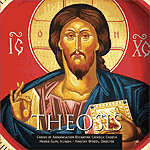 The above song and many more can be heard on our Theosis CD.

See full playlist and other details
Countdown to Prairie Fest 2015:
in

3 days,

0 hours,

35 minutes
Please note: The Divine Liturgy will start at 9:30 a.m. on Prairie Fest Sunday not the usual 10:00 a.m. Parking is free to anyone coming to the Liturgy and staying for the Fest.
Now taking orders for our homemade nut rolls (potica) $20. Call: 708-645-0241.